Dubai 2020: Dubai felt the effect of COVID-19, and although the government had been trying to do everything to contain the spreading, in reality, we've been hit very hard, especially for us in the hospitality and tourism sectors. It was supposed to be a great year; however, the city had been pumped up for the upcoming Expo 2020.
We had a great winter season and we were gearing up for the Expo as well. The pandemic hit the wall at full speed for us. It took us a couple of weeks to realize how serious the situation was with the few orders coming in from the gourmet shops and couple of restaurants who managed to adapt to online deliveries, however, rather than worrying, we saw the situation in a different light and in a more positive view.
We saw this as an opportunity to adapt to the fast growing e-commerce industry. With this in mind, we launched an online ordering platform and started creating packages and gift baskets for the occasion of EID and it was a success! Now, we are gearing up to be more visual online for an easier access for people who love our products.
It is not unknown that the pandemic put a break on the world´s economy and to be able to generate cash flow since restaurants and hotels were closed, we had to do something. In a matter of weeks, we managed to officially launch our online ordering platform with truffle baskets ranging from € 50 – € 1,000 and caviar packages from €50 – €5,000. At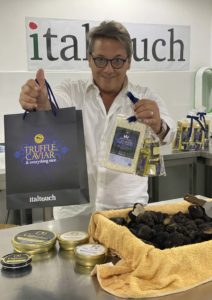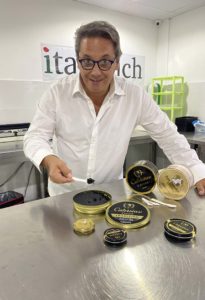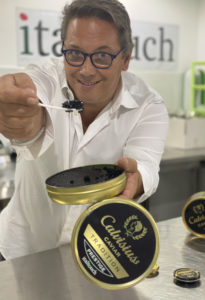 first, we were a bit skeptical because caviar and truffles are not a commodity, and we never thought it would work based on the fact that most of people are on unpaid leaves and if not terminated, were made redundant but we were wrong.
We made various baskets from truffle products to caviar packages and people started to buy them, resulting in finding a new stream of income, generating more sales. Since Dubai announced the reopening of restaurants and hotels, sales are gradually picking up and we are thankful that the interest in caviar and truffles are still very high.
We are projecting to achieve half of the sales of last year for the next quarter and we are confident that it will jump back to normal when travel restrictions are eased from all over the world and tourists start to flock the country.
As for fresh truffles, we are in "summer truffle season" now, though we expect a drop on sales. There is still a lot of demand for fresh truffles and caviar. We believe that we will pass through this pandemic and we shall manage to get back on track in due time.
Considering the pandemic seems almost over, we at Italtouch, feel very lucky to have friends, Chefs and clients that continue to support us even more during these unprecedented times. They are one of the reasons we remain positive amidst all that's happening and we keep pushing as always, while not compromising our mission of importing only top quality products from the start combined with providing excellent service, the best decision we ever made.
We look forward to end of the year quarter hoping to recuperate the loss of the last few months and we believe Dubai will bounce back stronger that ever.
Article by Massimo Vidoni, Founder of Italtouch, Dubai