Dubai – 1st March 2020, after 3 decades that I've been trading and selling truffles, and only a couple of years now that my focus has switched to caviar.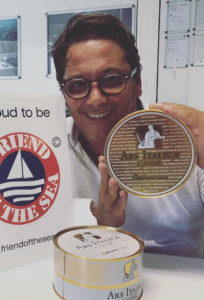 One of the key reasons is that the Dubai 2020 Expo has been based on sustainability. It's been 14 years now that wild caviar is illegal and the world is consuming fresh farmed sustainable caviar controlled by CITES (The Convention on International Trade in Endangered Species). Caviar is one of the most luxurious foods known to man, since the beginning of time. It's been on the table of kings and aristocrats and it is a coveted gift synonymous to luxury. Therefore I had thought it would l be a great pairing for my Italtouch truffle business in Dubai.
I had begun by selecting caviar from Ars Italica, Calvisius group for a few years now, focusing on pure bred sturgeons Beluga (Huso Huso), Oscietra (Acipenser Gueldenstaedtii) and Acipenser Transmontanus. I visited both farms in Calvisano Brescia and the Ars Italica Ticino reservation in Cassolnovo which combined are the biggest producers in Europe and second in the world after Kaluga Queen in Qiandao Lake, China.
Caviar factories and farms have been popping up all around the world for the last 2 decades but few people know that one of the oldest is actually the Italian farm of Calvisius group. Caviar consists of salt-cured roe of the Acipenseridae family and traditionally, the term caviar refers only to the sturgeon roe. Malossol means with a little salt and is usually less than 3% to be labeled as such.
The farmed caviar price is now substantially cheaper than the wild one due to the public increase of worldwide production. While China´s farms are pursuing better prices and a higher number of caviar products, the Italian farmed caviar producer is far more focused on quality and purebred caviar.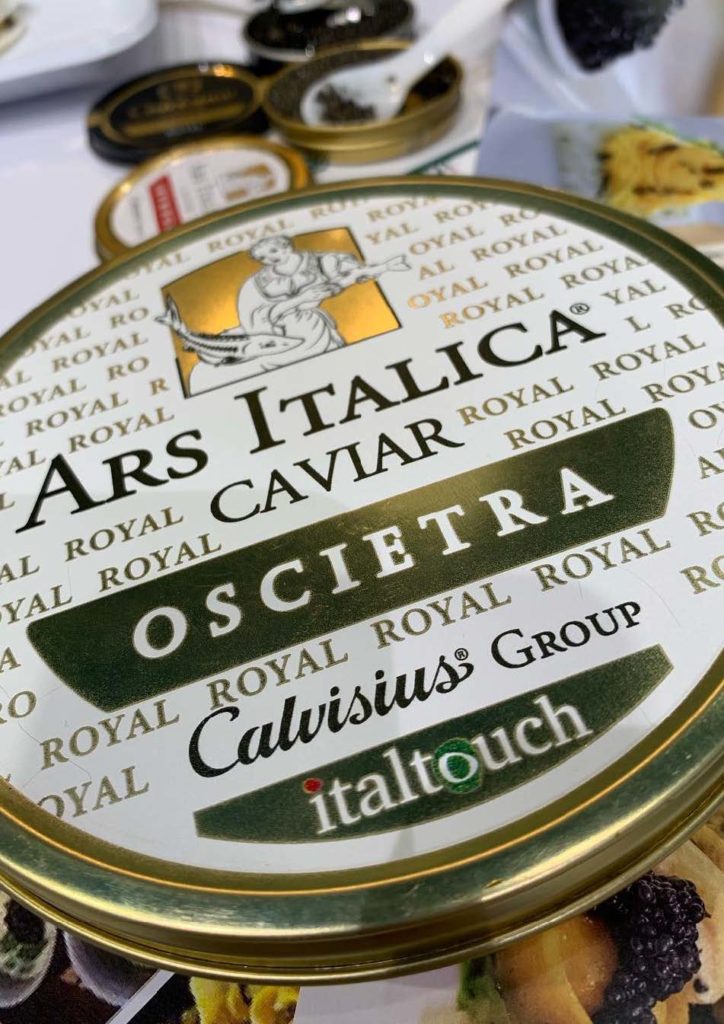 We now have a great selection under Italtouch brand of both Italian and Chinese farmed caviar to fulfill the needs of every Chef and every cuisine. I have seen new trends where new generation likes can now afford caviar. Thanks to Kaluga Queen that is able to produce about 80 tons a year of farmed caviar ranging from Huso Huso, Huso Dauricus, and their main successful product, the famous Shrenckii X Huso Dauricus. This hybrid makes good quality caviar and is produced in less time, therefore reducing the cost.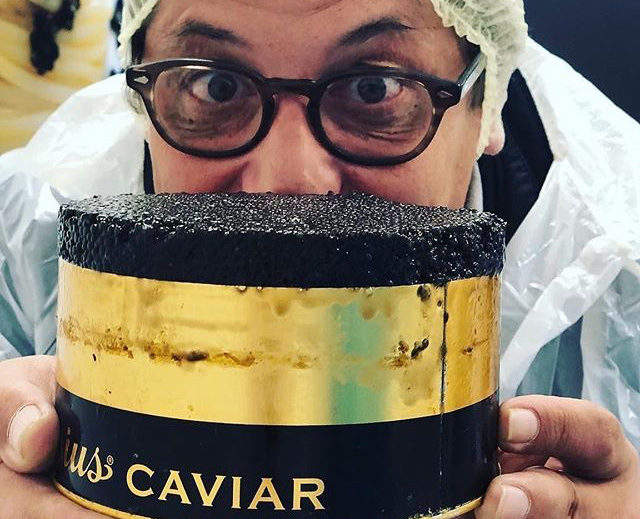 I sell good quality hybrid caviar from Kaluga Queen which takes 6-7 years to produce. Mostly used as garnish and with other dishes to enhance their flavors. While pure breed like Oscietra, which is famous for its superb taste, from Italian Calvisius – Ars Italica group, it's sold to a clientele more knowledgeable & who are connoisseurs.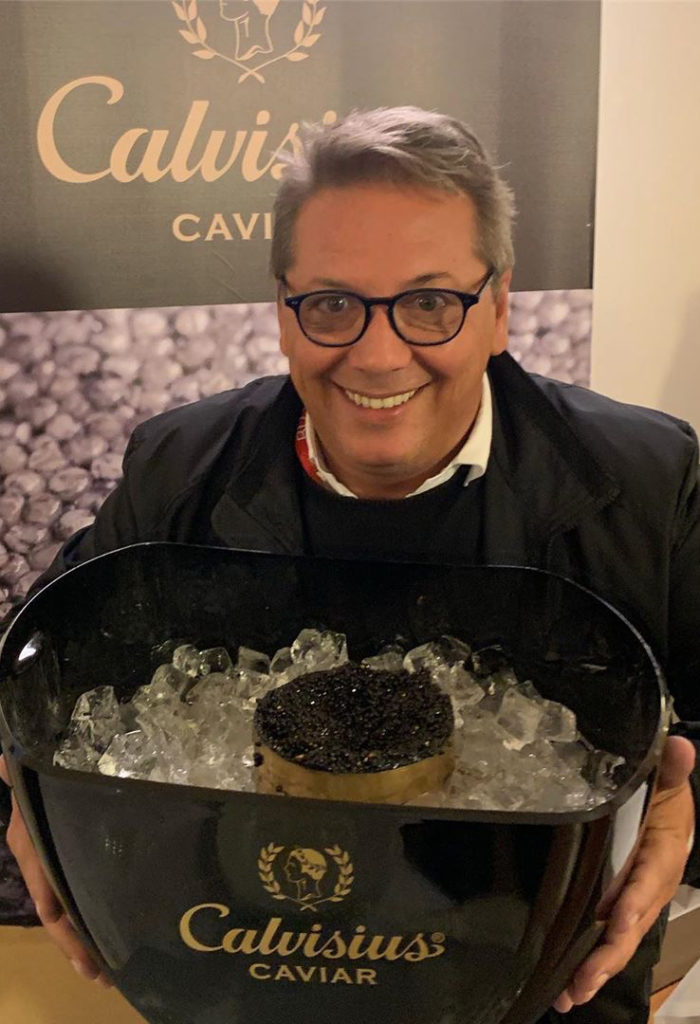 Caviar farming has totally changed the game & has made easier it to be available all year round.
Chefs can now program their season with ordering precisely for an event or busy season without worrying about shortage of supply and price fluctuation.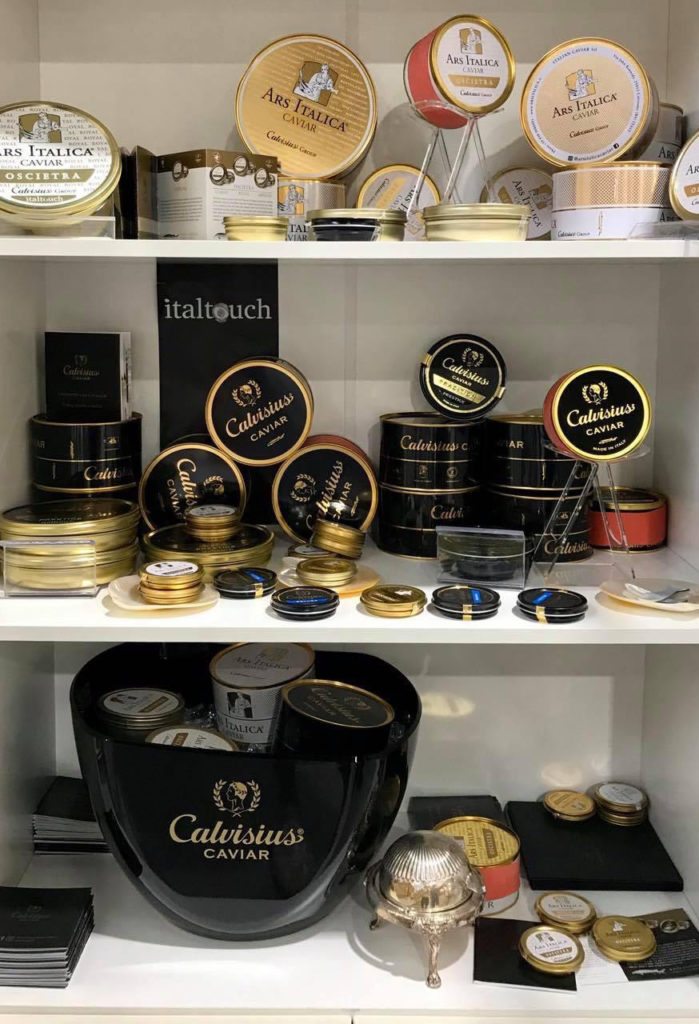 Massimo Vidoni – The Truffle and Caviar Man – +971 50 557 3137
Article by Massimo Vidoni
Photo Copyright by Italtouch, Dubai